Our 6 Favorite Earth-Friendly Travel Items

Going to new places makes it challenging to continue environmentally conscious practices that we may easily do at home, like recycling or using less plastic. Here are some of the favorite things we've brought along on our year-long sabbatical to South America that help us continue to live lighter on the earth, even in unfamiliar places.
#1 – Bar Shampoo
Using bar shampoo & conditioner avoids plastic shampoo bottles, as well as those tiny single-use shampoo packets or bottles at hotels. The other benefit is that bar shampoo is solid, so you can take it along in your carry-on without having to worry about problems at the TSA checkpoint. In Latin America, bar shampoo is known as shampoo solido or shampoo en barra. I've been able to find it at natural food stores as well as in some common pharmacies.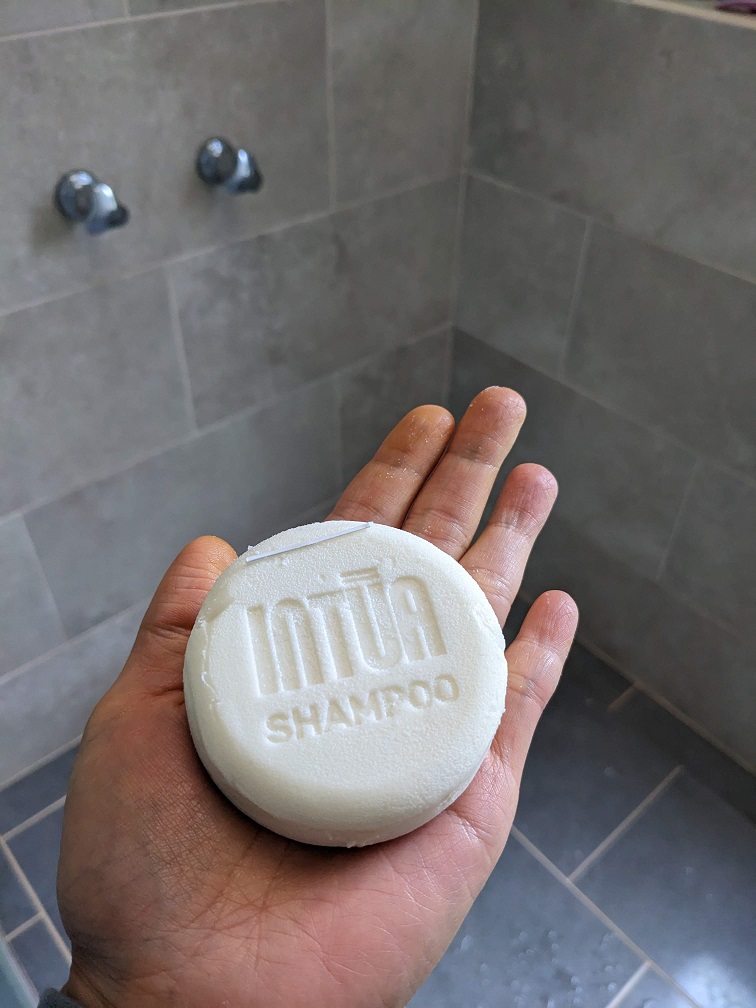 #2 – Travel Water Purifier
I did some research before leaving the US to find a lightweight and easy-to-use water purifier so we could drink water from the tap and not have to buy hundreds of plastic bottles of filtered water. This Grayl filter came out on top. We bought three extra filter cartridges along with us to last our year of travel. We haven't had to use it in some places where we've stayed that already have water filtration systems. But it's come in handy in places from Paraty, Brazil, to Buenos Aires, Argentina, to Ushuaia in Patagonia.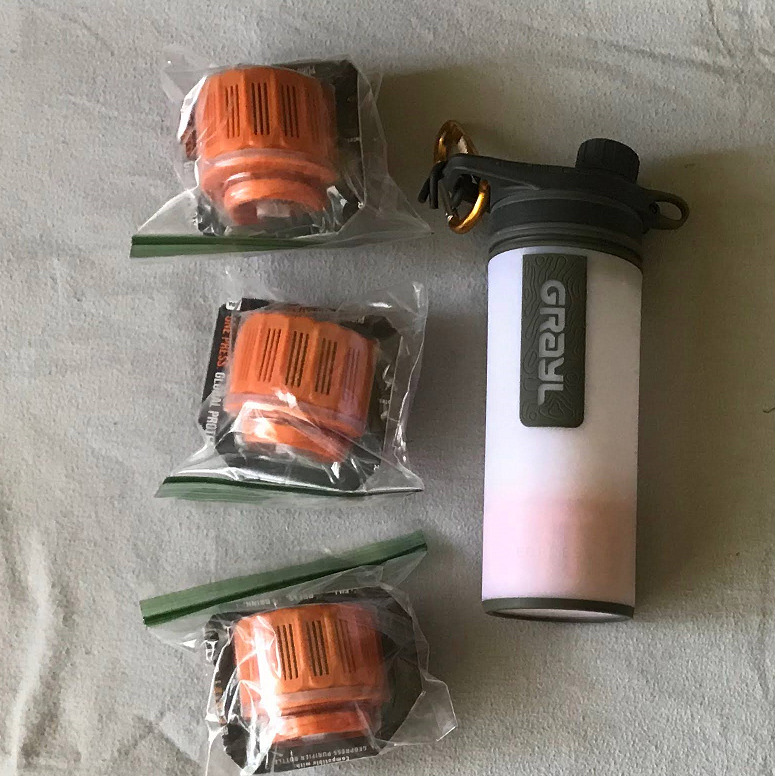 #3 – Tupperware & Reusable Utensils
A mid-size tupperware and a few reusable spoons and forks (honestly, you can just save whatever plasticware you are given and reuse that) has helped use fewer takeout boxes and plastic cutlery for restaurant meals. This gear is also super helpful for picnics. Nowadays you can get collapsible tupperware which takes up less space, but I figured I'd rather use something we already have than purchase another item in the name of being eco-friendly.
#4 – Reusable Shopping Bags
"No necessito bolsa" ("I don't need a bag") is my common refrain at the end of a grocery run. (But be careful. We are told that in Ecuador, bolsa has another meaning.) Reusable bags don't take up much space and also serve other purposes, like holding dirty laundry or umbrellas and raincoats on a potentially rainy day outing.
#5 – Thermos
Matt's favorite piece of gear is this blue thermos from the St. Vincent de Paul thrift store by our house. I got it as a water bottle, but turns out it's amazing at holding heat! So now it serves as his daily coffee mug as well as what he uses to fuel up on coffee at cafés (when he remembers) to save on single use coffee cups. Most baristas are very willing to sub his mug for their takeout cups.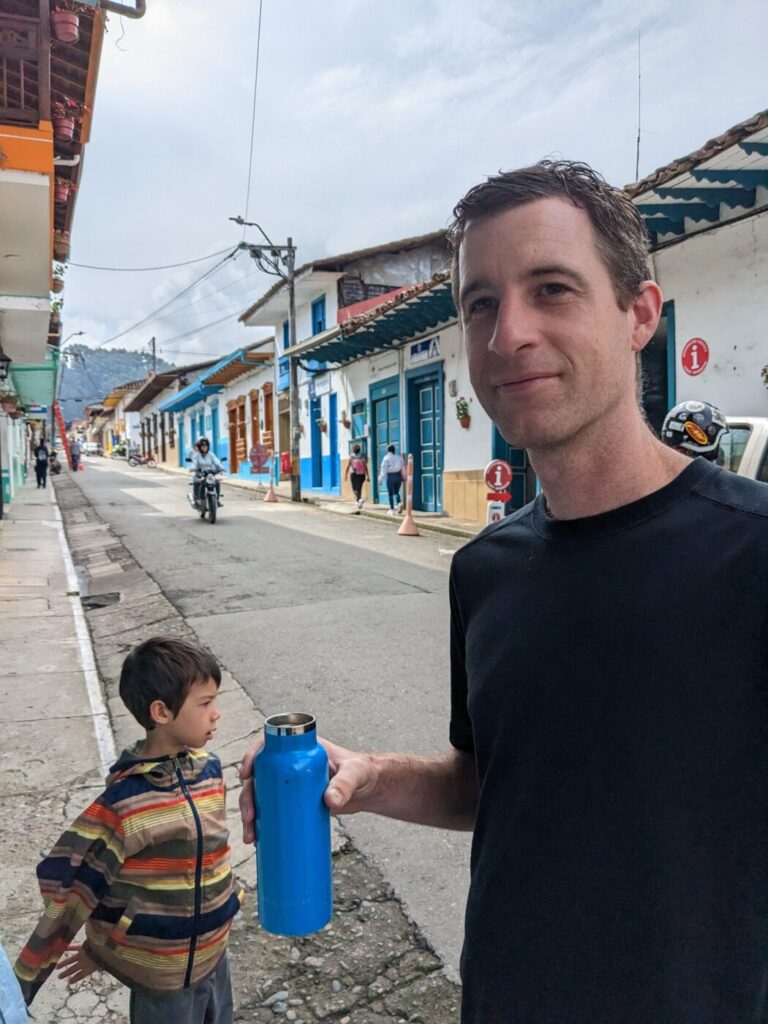 #6 – Needle and Thread
With my trusty needle and thread I've patched up a cloth satchel coming apart at the seams, holes in socks, and even a broken laptop case handle. My last mend job was Matt's cheapo cloth reusable coffee filter he got in Brazil. This has saved us from putting quite a few usable objects into the landfill.
What are your must-bring eco-friendly travel items? Share them in the comments section below! For more ideas, check out our post, 12 Ways to Travel More Lightly on the Planet.