Puerto Natales for Cook-at-Home Foodie Families

Where to get gourmet groceries in this remote Chilean town.
I walked into the local farmers market minutes before it closed. After making do with limp carrots, shriveled peppers, and weeks-old zucchini whose peels had already turned bitter, finding this little place in remote Southern Patagonia was like going to heaven after being in purgatory. Really. That's how much I love vegetables.
As a foodie family traveling with three growing boys, we try our best to source large quantities of quality groceries that we can cook in our rented homes while eating out here and there as a treat. But it's not easy to land in a new place and find the best sources for organic or locally grown produce, gourmet ingredients, or items sold in bulk (we go through oatmeal and flour like crazy!).
Even less so here in Puerto Natales, a little town at the tip of Chile. There are only two main roads into town, one going north toward Santiago and one going south toward Punta Arenas. Summers are short, with high temps reaching about 70 degrees Fahrenheit on good days. There's not a ton by way of local produce. Grocery options are limited. For a few days I struggled to find vegetables that weren't yellow-leafed or moldy.
The farmers market was one of those serendipitous discoveries you don't expect that make travel so exhilarating. It's one of those places that you won't find in the guidebooks, but which open up another dimension to the place you're visiting.
If any other foodies make it this far south, here are all the details, along with a few other local gems.
Asociación Gremial De Huerteros De Puerto Natales – Farmers Market
It's a long name, but it's basically a farmers association that sets up shop every morning in a building at the corner of Miraflores and I. Carrera Pinto (street number: I. Carrera Pinto 715) between 10 am and 1 pm Monday through Saturday. There are several stalls inside with local farmers (all women when I was there, interestingly) selling their produce and other homemade goods.
I wouldn't have known about this market (there is literally no information about it online) were it not for the owner of Efecto Granel (see below) mentioning it to me in passing. I visited in January, the height of Patagonian summer, and some of the best seasonal produce was on hand, such as grosella (gooseberries), zarzaparilla (currants), radishes, chives, basil, strawberries, rhubarb, chard, zucchini, and other veggies. The prices were very reasonable, for the quality and freshness.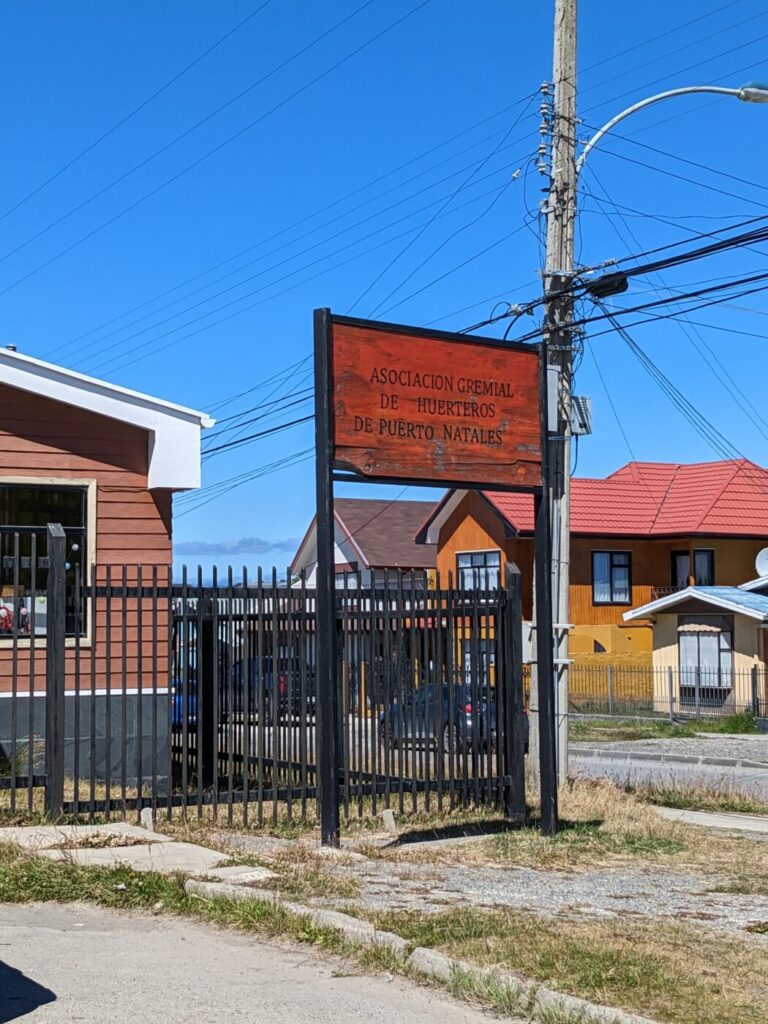 Madre Tierra – Fruits and Vegetables
The sign outside Madre Tierra stays they're 100% organic, though I didn't ask the proprietors to confirm this. This store has a decent selection of vegetables and fruit, at least better that some of the local supermarkets. They didn't offer as many fresh green leafy things as the farmers market, though.
Efecto Granel – Zero-Waste Bulk Foods
Efecto Granel offers quality bulk goods (granel is Spanish for bulk), from raisins to goji berries to whole spices to almond flour. The owner (whom I interviewed. More of her story to come!) is focused on reducing waste. She offers recycled glass jars and paper bags, as well as cloth bags for purchase, to use as containers. There are other bulk goods stores in town but I really loved this one's zero-waste mission. This store also sells bulk liquid shampoo, conditioner, olive oil, honey, and laundry detergent, which you can store in the little glass jars. You can also drop off your own empty, cleaned containers for future shoppers to use.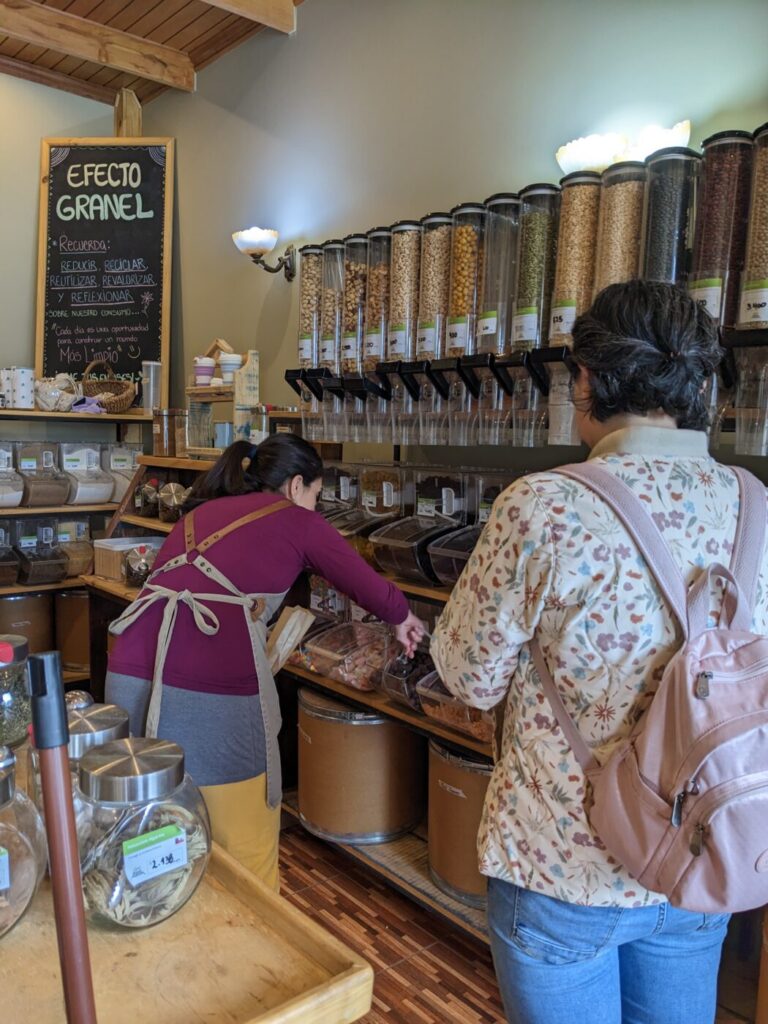 Superfrut – Gourmet Grocery Items
For everything else that you can't find at these local mom and pop shops (yay for buying local!), I suggest visiting Supermercado Superfrut, which caters more to backpacker types. Here I was able to find lots of packaged bulk food for trekking (puffed quinoa, nuts, fruits, etc.), a range of spices, and an entire vegan/gluten-free/health food section. The produce also looked decent.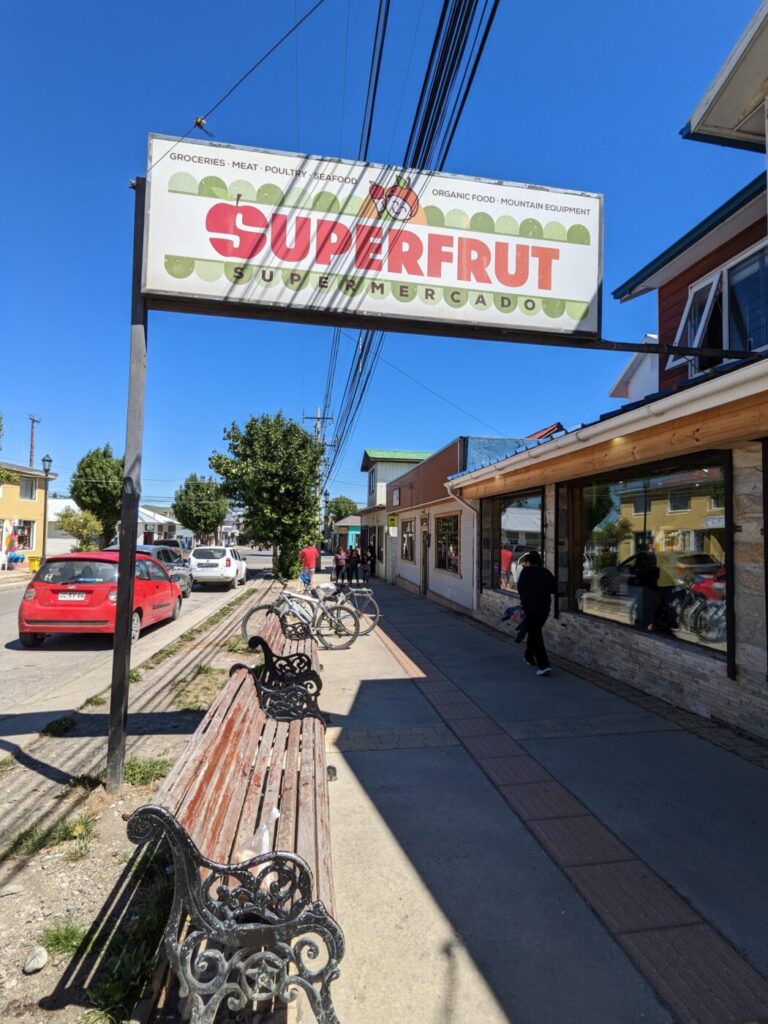 Emporio Dos Peces – Dark Chocolate and Maple Syrup!!
Emporio Dos Peces is the first place we've found in South America that sells maple syrup. Unfortunately, since we were taking a plane and two buses the next day, we didn't get it. But I did get some really good dark chocolate. The store has a wide variety of specialty items, from teas to nut butters to superfood supplements.