The Ultimate AirBnB Home Conversion Checklist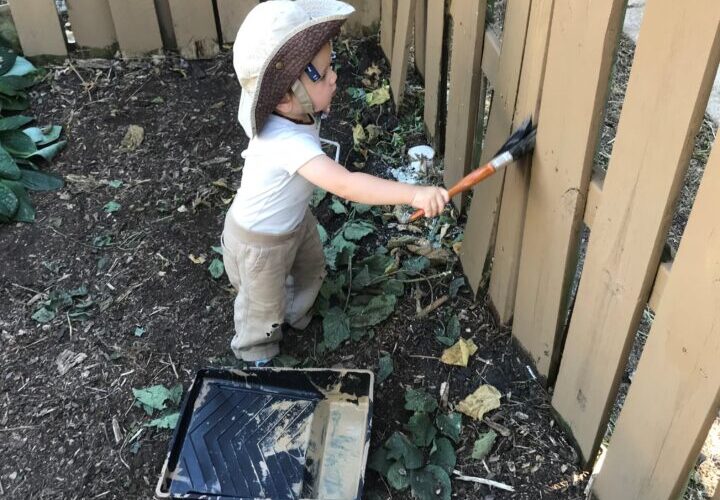 Looking to convert your home into a vacation rental on AirBnB or VRBO? This comprehensive checklist will give you a running start.
About This Post
Previously, I wrote an article that answered the most common questions I get about turning a home into a vacation rental. If you are unsure about whether this is for you, then you may want to read that article first.
In short, this is a good option for someone who wants to travel long term but doesn't want to sell their home. Your house will stay used and maintained while providing you with an income that should more than cover the cost of ownership. It has also bolstered our savings by offsetting the cost of vacations we take while we prepare for our long-term travel.
This article dives straight into the nuts and bolts of actually pulling it off. Maybe you've decided that this is for you but aren't sure how to start or what's involved. Or maybe you have a good idea of how to get it done, but just want to make sure you haven't missed anything. In either case, this article is for you!
How to Use This Checklist
Nothing beats the hit of dopamine that comes with crossing an item off the list. I always use checklists, not just because I can't remember what I'm supposed to do (I can't). The physical act of crossing an item off the list boosts my morale by making my forward progress tangible.
By it's nature, this checklist is generic. That means some items won't apply and others will need to be expanded upon. This list is just a launching point to help you create your own tailored list.
If you are starting from scratch, I recommend making a copy of this Google Doc. Then you can edit it and make it your own. Some items will need more detail. For example, "fresh paint as needed" might become three items: paint the closets, touchup the kitchen, decorative stenciling in kid's bedroom. Other items might not apply to your situation.
Some items will depend on the max number of people you intend to host and what you already have on hand. Others will be discretionary, like what amenities you provide.
Home Conversion Checklist
Research
Before you commit money and time into this project, you might want to know a little more about the costs and benefits. This will depend on the particulars of your home and the area you live in.
What price range can you expect? (Hint: check other listings in your area that are similar to yours.
What are the local regulations and fees?
Are there others in your area that you can talk with and glean a little more insight?
What is your maximum limit of guests? (you will need to know that for creating your listing as well as for determining your supply list.
What will the neighbors think? An unhappy neighbor will be a headache at best and could potentially tank your operation if they convince the authorities that you are a nuisance. If you can, get them on board early and let them know you have their interests in mind.
---
Supplies
Anything you provide your guests should be clean and new. If you are renting out your own home while away, I suggest getting separate sets of linens, towels, shampoo, etc. for guest use only. We store all of that away in plastic bins when not in use. You will need to determine your max guest count to turn this list into a specific shopping list for your needs.
A set of blankets and linens for each bed. (2 sets each for quicker turnarounds)
A pillow for each potential guest.
A towel and washcloth for each guest. (2 sets each for quicker turnarounds)
Large shampoo, conditioner and soap. All in sturdy dispenser-like containers.
Blow drier.
An alternate shower curtain. (shower curtains get gross, might be nice to swap for a new one instead of having to meticulously clean your own. Just remember to make sure it is COMPLETELY dry before folding it up and storing it away)
Magic Erasers (just get tons of them)
A dining room chair for each potential guest.
Plates, silverware and cups for each potential guest.
---
Optional Amenities
Each of these is optional, but the more of these you have the better chances you'll get bookings and the higher you can set your price.
Coffee machine, espresso machine, pour over, french press (one of these is sufficient)
High speed wifi (almost required)
TV with subscription (believe it or not, we didn't have this at first)
Plates, silverware, cups, mugs.
Kitchenware, bakeware.
Kettle or electric water boiler
Washer and Dryer
Iron and Ironing Board
Fire pit or fireplace stocked with logs.
Toys and Games.
Dedicated Work Area (desk and desk chair)
If going for baby-friendly: high chair, baby gates, changing table, bassinet or crib.
Other nice touches to consider: chocolates on the pillows, a bottle of wine, fresh or high quality coffee, s'more fixings, a complimentary snack basket, fresh flowers.
---
Home Repair, Upkeep, and Enhancement
This, potentially, is where the real work and cost come in.
Fresh paint as needed.
Deep cleaning.
No mold or mildew ANYWHERE (looking at you shower).
Make sure everything works. All lights turn on. The appliances work. Your heating and A/C are up to snuff. The toilets flush. Nothing leaks.
Consider a smart lock. Some work with temporary codes, some work with an app. Others can be controlled from afar. Determine your needs and how much you want to spend. Just keep in mind, a smart lock will make check in much easier on both the host and guest than handing off a traditional set of keys.
Install locks on personal areas. Could be rooms, closets, cabinets, dressers or night stands.
---
Safety
Is that kiddie pool an amenity or a liability? That is the type of tradeoff you must evaluate. Note that AirBnB insures up to $1 million in liability. That said, no one wants injury, much less a death on your property. Also, if you want to advertise as "kid-friendly", there are additional safety measures you will need to address.
Fire extinguisher in the kitchen
A floor plan with exits clearly marked
Smoke detectors in each bedroom, at least one smoke detector on each floor, and one within 10 feet of the outside of each bedroom (can cover multiple bedrooms with one). (that is the code in our area, but I imagine it's pretty standard).
Carbon monoxide detectors on each floor.
Outlet protectors or tamper-proof outlets (kid friendly)
Cleaning chemicals and medicines out of reach and preferably locked away.
No firearms, explosives, or other weapons stored on premises.
Evaluate for any furniture or item that can tip or fall. Anchor it, fasten it or remove it.
Clearly post emergency numbers in front of your user manual or posted somewhere visible.
Make sure everything is up to code. Are the railing balusters close enough together? Exposed wire? Any fall hazards? Stairs without railings? Walk through your home and try to identify anything that could be dangerous for your guests.
---
Creating the Listing
At the moment, we only list on AirBnB. But there are a number of other listing sites including but not limited to VRBO and Love Home Swap. And yes, you can list on more than one.
Take pictures of every room. (Do it on a sunny day when you have good lighting. Make sure the house is clean.)
Take close up pictures of all amenities you want to advertise (like that brand new Breville espresso machine, or a cozy fire in the hearth).
Create an account and listing on your website of choice.
Come up with a title. (My instinct was to create something cutesy and meaningful to our family. I was informed by people in the know, however, that it should be more like an advertisement highlighting your best features. Therefore, our title became "19th Century Charm, Kid-friendly, with Firepit")
Order your pictures with the most exciting and alluring ones first. WIth all the listings out there, users will often decide to move on after the first or second photo.
Set a price. Don't stress about this. I advise setting it a bit high to start. If you don't get any bookings after a week or so, lower it by five or ten dollars and see what happens. Within a few weeks you'll find the price point that snags you a booking. If you start too low, you'll get a booking right away but you won't have learned anything. Also, I've noticed you get lower quality booking requests the lower the price.
---
Creating the User Manual
Many places do not have a user manual, but it's a nice touch. It is especially useful if you have a "complicated" place, like an old home. We have gotten compliments on having provided this.
First page should include emergency contacts, your phone number, and the wifi password. Put it in large type.
The next page should be rules of the house. Try to keep it to no more than a page. The longer it is, the less chance someone will read it through to the end.
After that, you'll want to provide "how-to's" for anything that might require it. Examples: How to use the espresso machine. Where you put the lighter and fire starter supplies.
The rest of the manual you can dedicate to area specific information: your favorite restaurants, the nearest public transportation, the nearest grocery store, convenience store, laundromat, parks and attractions.
Consider creating a digital manual on a platform like Hostfully.
---
Legal
Do you own the property? If not, you need permission from the owner.
If your community requires it, get registered and pay the fee.
Make sure you are not running afoul of HOA ordinances.
---
Management & Automation
Find a cleaner. Even if you plan to do this yourself, you never know.
Find a backup cleaner.
Find a property manager (could be a personal hire) if you will be away long term.
Find someone to maintain the lawn.
Consider creating a maintenance schedule. If you are like us and own a large old home, there will be a number of tasks to be performed at different intervals. Examples include: changing furnace filters (every 3 months); hiring a chimney sweep (once a year), removing the hoses and shutting off outdoor spigots so they don't freeze in the winter.
Consider getting a smart lock. This can be intimidating because of all the options out there. First you need to determine how "smart" you want it to be. The smartest ones can sync with automated host platforms (see below). We got one that is also called a "smart" lock that only connects via bluetooth (i.e. you need to be standing right next to it) and allows you to program temporary codes. This is sufficient (and a relatively cheap option) while we are taking occasional guests, but we might change it out once for something more advanced when we travel long term.
Consider a smart thermostat like the Nest Thermostat.
Consider a host automation platform like Host Tools
---