Renting Your Home While Traveling Doesn't Have to be Scary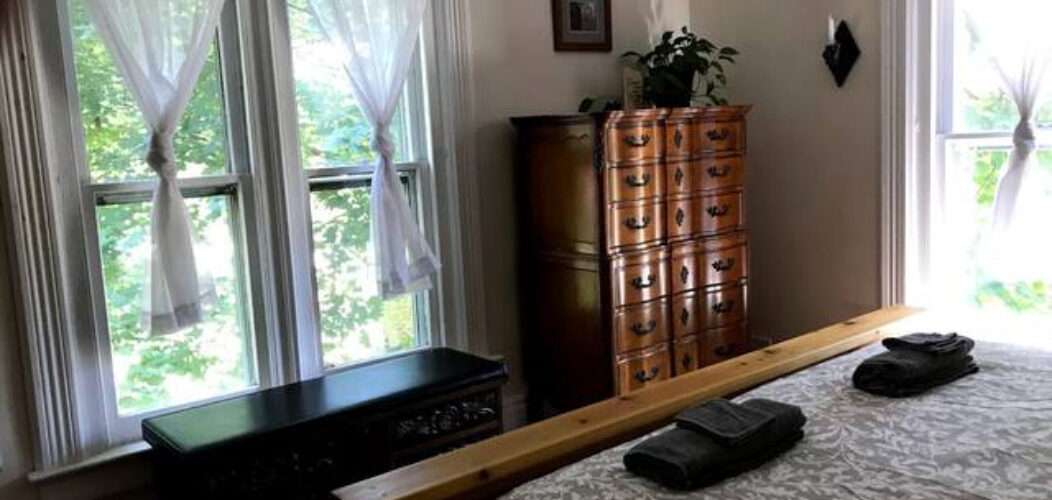 Have a friend or coworker that funds their travel by listing their home as a vacation rental? It sounds cool, but also kinda scary, right? This article takes an honest look at the most common questions I get asked about renting my home while traveling.
DISCLAIMER: I receive no compensation for the product recommendations in this post. The links are not affiliate links. They are there to help the reader find the products I reference.
Cool, But Kinda Scary?
Whenever I mention to my co-workers that I pay for my vacations by renting out my house on AirBnB, I'm met with a mix of envy and incredulity. "That sounds awesome, but I couldn't do it," is the typical reaction.
A family friend in the neighborhood introduced us to the idea. They were funding their long-term travel by listing their home on short-term rental sites. We also wanted to travel long-term, and, as it happens, this would solve a major puzzle for us.
We are a family of five with a home that we renovated ourselves and we're kind of attached to. We don't want to to sell it. But leaving our home vacant for a long period of time isn't a good idea either. And then there's the mortgage, taxes and utilities. That'll put a dent in our travel budget.
The short-term rental option solved all those issues at once. The house gets used and maintained. The income covers the expenses of keeping the home, and then some.
But would it work? We decided to run an experiment. We were still years away from starting our long-term travel adventure. But we usually leave town three to four weeks out of the year. So we made some adjustments to our home, bought some new bedding from Ikea, and created a listing.
Our friends were on to something! It exceeded our expectations. We've hosted nine groups and offset the cost of five trips in the last two years. We would have done more but the pandemic forced us to put our normal rhythm of travel on pause.
All our guests were courteous, gave us 5-star reviews, and left the place clean and tidy.
Are you curious? Maybe even a bit envious? This article will answer the most common questions I get asked so you know what to expect and have enough info to run your own experiment.
You can use the links to skip ahead to the questions you're most interested in or just read straight through.
Isn't it weird to have strangers in your home?
This question, of course, is personal by nature. It never bothered me much. My wife, however, almost got cold feet after accepting our first booking. She said she felt vulnerable having strangers in our home while we were away.
There are two fundamental issues underlying this sentiment. First of all, will people abuse or destroy my stuff? (See the next section for tips on preventing this.) Without exception, our guests have treated our house with respect. In fact, we also own a conventional rental, a single family home. And it is no contest which comes out cleaner on the other end. A vacation rental will be kept in better shape than a long-term rental. The review system ensures that abusers only get to wreak havoc once. For the rest, the fear of a bad review keeps them on their most conscientious behavior.
The second fundamental issue is the creepiness of having a stranger in your most intimate space. If you are like most people, the thought of a complete stranger sleeping on your pillow, gawking at your family photos, taking note of your deodorant preference, or almost mistaking your tube of Preparation H for complimentary toothpaste is creepy and gross. Yuck to the fourth power. Not what you want playing through your mind as you lounge on the beach in your Adirondack chair.
It goes both ways. Would you want to sleep on someone else's pillow or blunder into someone else's personal hygiene drawer? Of course not.
So you will need to make some temporary modifications to your home before you leave. This effort might require some hustle right before your relaxing getaway. But think of it as the cost of doing business.
Here are my top recommendations to depersonalize your home.
Have "Guest" Bedding for Every Bed
Nobody wants to sleep on your yellow greasy pillow. I'll just stop here with the vivid descriptions. You get the point.
Buy a nice new bed set including fitted sheets, blankets (we use duvet covers so we can wash them easily), and pillows. The extra lofty pillows are a nice touch. Only use that set for guests. Wash them between bookings. Everyone will be happy.
This also goes for towels and wash cloths. We provide a towel and wash cloth for each guest and set them at the foot of the bed.
Put Away the Family Pictures (Optional)
If it makes you uncomfortable to have perfect strangers know not only where you live but what you look like then replace them with something generic but tasteful.
For the most part, we leave our photos up. Most of our family photos are set in exotic locations and add to the vibe of the house. That and it's more hassle than it's worth for us to remove them. On the other hand, we do remove photos and knickknacks that might come off as cheesy to the outsider.
Locks are Your Best Friend
Half of the work prepping our house for vacation rental was installing locks.
We use locks to close off rooms (especially our home office, which we use as our storage locker for expensive and "intimate" items). The medicine cabinet is locked. Some of the closets are locked.
We got magnetic locks for our dressers and night stands. They stick onto the inside of the door or drawer. They are invisible and use adhesive so you don't have to drill holes in your furniture. This saves a lot of work having to box up and store our undies.
Just a word of caution if you go with the magnetic locks. You may want to put little signs or tags on your drawers indicating that they are locked. Being invisible, a person might assume the drawer is jammed and give it a hard tug until something breaks. It happened to us once.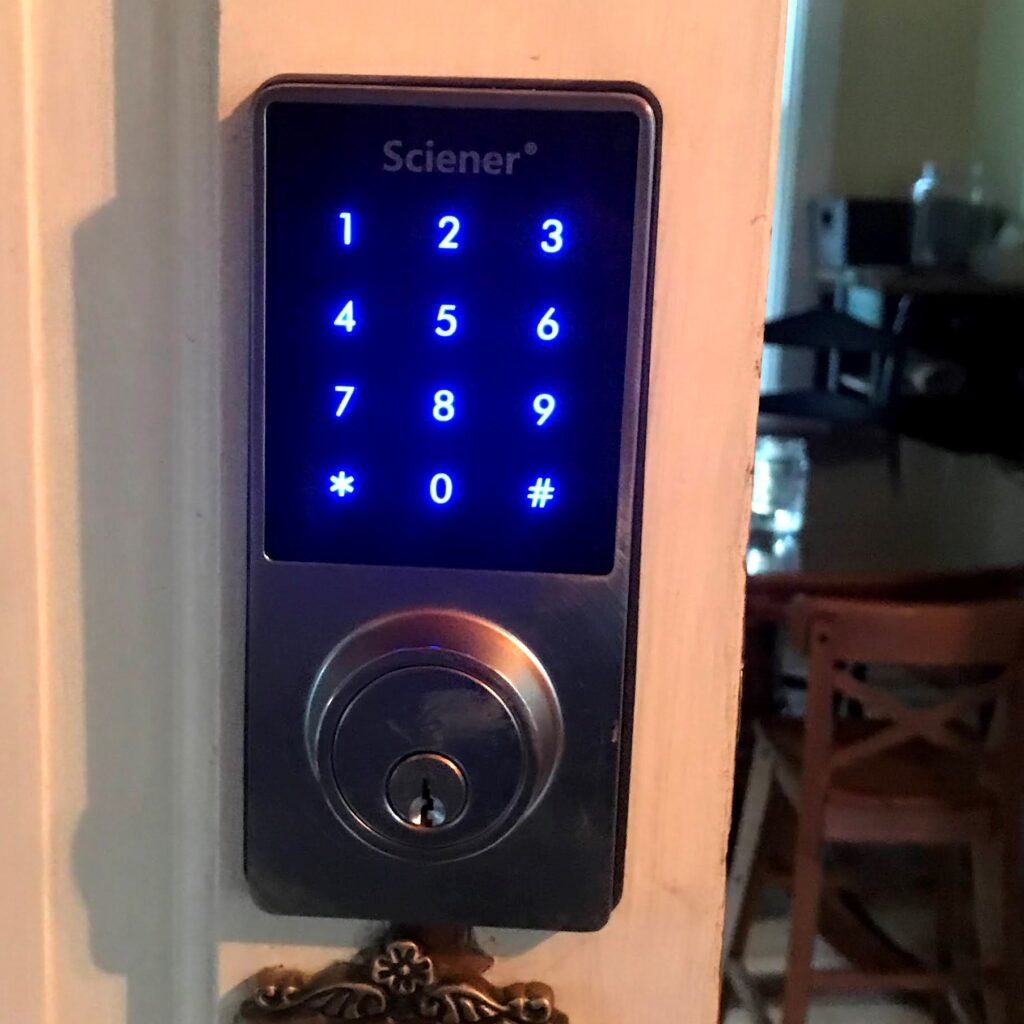 Clean and Tidy Your Home
Most of the embarrassment of having guests is the fact that your home is, let's just say, well lived in.
You will want to do the usual house cleaning stuff: dust the furniture, sweep / mop / vacuum the floors, scrub the toilet (please), and so on. For cleaning the bathtub and tile I recommend Scrubbing Bubbles for removing mildew, soap scum, and orange stains in the grout. It works as well as other products, but without the noxious fumes and destruction of brain-cells.
Also, and this is especially true if you have little kids, you should wipe finger prints and dirt smudges off EVERYTHING. Friendly product tip: use magic erasers.
Finally, declutter. Anything a guest won't need, box up or tuck away in a drawer. (Your extra shoes and jackets in the mud room, for instance.) It makes the place more welcoming and easy to use for your guests.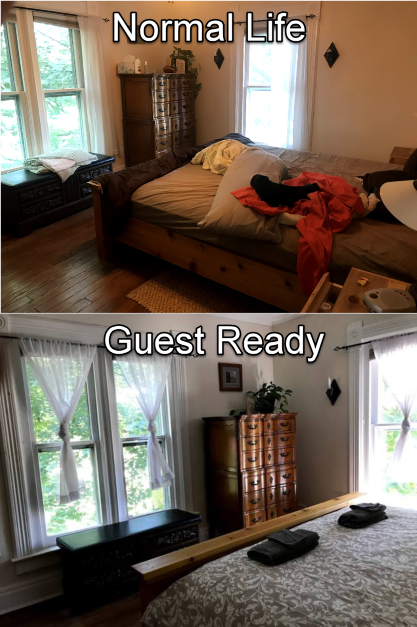 How do I prevent getting my house trashed?
Who doesn't love a good party? Answer: your neighbors, the police, and you, the home owner.
Some people view parties at vacation rentals as inevitable. I think they are preventable as long as you follow a few tips.
TIP #1: Allow Instant Booking Only for Guests with Good Reviews
AirBnB has a setting to only allow vetted users with a good history to book instantly. If a user has bad reviews, or no reviews, they can still request to book, but you have the option to approve or decline the request.
TIP #2: Ask Questions Until Your Comfortable (or not)
Some users are new. Everybody is new at some point. That's no reason to worry. But they have no reviews, so they won't be able to book instantly. And now you have a choice: approve or decline.
To make matters worse, AirBnB doesn't allow you to see the person's profile photo until you approve their booking. This was a policy enacted to prevent discrimination. I whole-heartedly support their reasoning.
The downside is that it leaves you with something like "Bob from Fresno, CA, joined two weeks ago, wants to book…". No reviews, no picture, no last name. You have nothing to go on. Is that grandpa Bob visiting his adult children in the area? Is that Bob the Bomber throwing a rug-staining, furniture-busting blowout? Or is it Bob the Russian Bot trying to phish some personal info?
The remedy is to ask questions through the messaging feature before you accept or decline. This is easier than you might think. A simple question like "what brings you to X?" or "who will you be travelling with?" is usually enough. You'll either get a believably detailed and benign answer or something will seem off. Red flags might include little or no detail, a large group of young guys (might be ok but not worth the risk in your own home), or, I don't know, something triggers your intuition.
There is no shame in clicking "Decline". Remember, it's the guests' responsibility to prove themselves innocent.
TIP #3: Set a Two or Three Night Minimum Stay
The longer the minimum stay the more likely you are to weed out the revelers. And you make more money that way (unless you charge an outrageous cleaning fee!).
TIP #4: Strategically Set Your Per-Person Surcharge
I highly recommend you set a per person surcharge. The way it works is you start with a base price, say $100 per night, but you can charge more for every guest that exceeds a certain number. Say $15 for every person beyond 2 guests. This has the effect of making it more expensive as the group gets larger.
In the end, it will either be worth your while financially, or way too expensive for the college frat boys. Either way you win.
TIP #5: Be Careful with Large Groups that are Not Related (Optional)
I put this one as optional because large groups are your most lucrative bookings (see Tip #4). On the other hand, assuming this is your home and not your real estate business, maybe you don't want to take the chance. I specifically say "not related", because families with a lot of kids probably aren't planning the kind of party you're worried about.
What kind of effort is involved?
For us, because we're people pleasers and hospitality gives us joy, it was a lot of work. On the other hand, we have friends a suburb over that don't do anything. They just list their home with the understanding that it is as they left it. Depending on where you fall on that spectrum will determine the amount of work.
It will also depend on how dirty and cluttered your house is in ordinary times.
There are two phases of effort. Startup and pre-trip.
Effort at Startup
Here is a startup checklist of sorts. We did this over the course of about three months just picking off items here and there on weekends.
Install a smart lock for easy self check in. You can program some of them from afar, which is useful if you plan to travel long term. Any one you buy should at a minimum have a feature that allows you to assign multiple limited time codes. I usually use the last four digits of the guest's phone number as their temporary code so it's easy for them to remember.
Buy guest sets of bedding (fitted sheets, blankets, pillows, pillow cases), towels and wash cloths.
Buy guest set of shampoo / conditioner / soap (all in dispensers, it's less yucky that way).
(Optional) Buy a guest shower curtain. (If you don't know why, you either need to be more aware or you don't shower. Or you actually clean and bleach your own shower curtain weekly).
Install strategically placed locks on rooms, dressers, nightstands, and cabinets you want to close off.
Assess the safety of your home: get a fire extinguisher for the kitchen; do you have smoke and CO2 detectors; what about child safety?
Look at your home from a newcomer's perspective. Older homes especially have quirky features that you figure out over time, but may be lost on a guest. You may want to consider making modifications, or simply tacking up signs to make things more user-friendly.
Fix what's broken. Rehab what's outdated (optional). Beautify what's ugly (also optional).
(Optional) Find a cleaner and a backup. "Test" them out. If you don't know anyone in this line of work, ask friends and community members for recommendations.
Make a guest manual. The first page should list critical information (your phone number, the local emergency number, the Wi-Fi login). Then it should include any house rules (hint: keep it short and sweet so they actually read it). And then you can include as much helpful information as you want. Local transportation options. How to use the espresso machine. The nearest coffee shop. Your favorite places to eat and things to do.
Do a mock setup of the house and take good photos (or ask a friend who's got an eye for that).
Create your listing on AirBnB, VRBO, LoveHomeSwap, or platform of choice.
Effort Pre-Trip
This is a short, generic version of our pre-trip routine. This takes us anywhere from four to eight hours on our five bedroom house.
Clean house. Or schedule the cleaner to do it. (After all, that's what the cleaning fee's for).
Change out the bedding. Change out the shower curtain. Set out the towels and bath stuff.
Declutter and change out family photos (optional).
Lock rooms and drawers as needed.
Set out the guest manual.
Extra credit: Set out flowers. A bag of locally roasted coffee. Chocolates on the pillows. A bottle of wine. People love that stuff.
Set the guest's temporary code on the smart lock.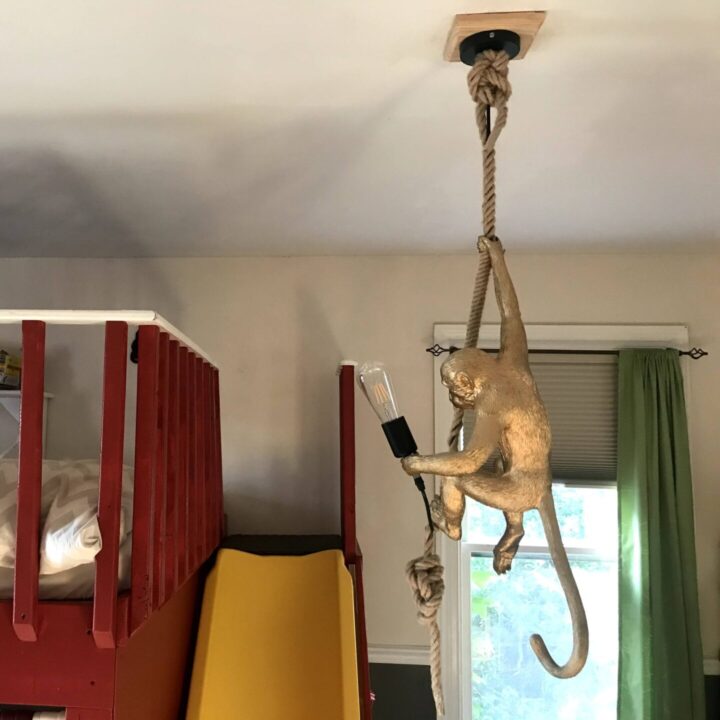 How much money will I make?
This depends on a multitude of factors including location, size and the appeal of your home. The general answer is, you'll make much more per day than a conventional rental, and much less per square foot than a hotel. That said, hotel rooms are expensive, so it's not hard to make a good profit just by matching or slightly besting the price of a hotel room. And you offer so much more than a hotel!
We own a five-bedroom home that we renovated ourselves. It is perfect for families with two, three, or four kids. It's perfect for several adults that want their own room. We charge somewhere between $150 – $200 per night depending on the time of year (summer and Christmas are on the high side of the range). It comes with an $80 cleaning fee, and a $15 per person surcharge for groups of more than two.
On our last vacation, a sixteen day road trip out West, we filled up the entire time with three bookings for a total of just over $3,000. Pretty nice, eh?
Why would anyone book a vacation rental in my boring neighborhood?
Friends and coworkers who know where we live are amazed that we get bookings. "Who books a vacation rental in West Chicago?" they ask.
West Chicago, not to be confused with the west side of Chicago, is a suburb on the far western edge of the Chicago suburbs about fifteen minutes from endless cornfields. It's a working class, majority Latino neighborhood about an hour train ride from downtown Chicago. We love it for what it is: an unpretentious, affordable community. But it makes no one's bucket list of travel destinations. Not by a long shot.
Regardless, we and several other friends that list homes in our neighborhood never lack for bookings. People travel everywhere for all kinds of reasons. Visiting family. Temporary work at the hospital in nearby Winfield or Fermilab in Batavia. Visiting children or going to a reunion at Wheaton College about twenty minutes away. Being blessed by the hugging saint who happens to be visiting a nearby temple… just to name a few reasons.
Living "nowhere special" is not a handicap. In fact, I consider it an advantage for avoiding the destructive, drunken, disruptive types of guests. So give it a try. You might be surprised how easy it is to find guests looking for a home just like yours in your area.
Does AirBnB hurt the community?
OK, I won't lie. Nobody has ever asked me this question. But maybe we should.
There is no doubt that a critical mass of vacation rentals in a community changes things. Usually not for the better. It increases competition for housing, causing prices to rise. That makes things harder for normal people that just want to, you know, live there.
It can also drive tourism, which can be a boon until it turns into over-tourism. In essence, over-tourism causes the original community that drew in the tourists to become damaged, frayed, second-class or replaced. The goods and services become centered on the whims of the tourist rather than the enduring needs of the local citizens.
When I consider this, and my own participation in a way of making money that is potentially damaging, I rely on the old adage, everything in moderation.
To unpack this, let's start small and work our way up.
Does renting my own home damage the community? In most cases, I would say no. First of all, I live here, so I'm not increasing competition for housing. Also, many of the bookings are in service to the community. Our home is often booked to host visiting family members in a suburb with no hotels nearby. It also drives a little extra business to the local indie coffee shop around the block.
What about owning one or a handful of investment homes as a business or side hustle? Well, people have to make money somehow. And hospitality is a legitimate service. Why should the big hotel chains get to rake in all the profit? I think what matters here is what happens in the aggregate. In other words, is everybody trying to do this and overwhelming the housing market? Or just a few? Is your community a quiet residential area or a gentrifying neighborhood in danger of becoming a tourist trap? What do the trends suggest in your neighborhood. Regardless of your particular context, it is good to wrestle with this question.
Then you have the big franchise, impersonal, corporate juggernauts that hoover up single family homes in communities where the algorithm says they will get the juiciest return. I can say without a doubt, they are not asking how this impacts the community.
So the question for the rest of us is, can we create a system that protects communities from being overrun for the sake of an impersonal bottom line? And how are we as individuals impacting our own neighborhood?
Some city governments are already beating individual homeowners to the question. Be sure to look into your city's ordinances. In our case, we were able to work with the city planners in the early stages of their coming up with short-term rental regulations and work out rules that worked for all parties.
What if someone hurts themselves and sue you?
Are you just inviting a lawsuit by letting strangers stay in your home?
I'm not a lawyer and won't pretend to peddle legal advice. Getting sued is always a risk in the United States no matter what you do. Obviously, letting guests stay in your home would seem to significantly up the risk.
But here are some facts that make us comfortable enough to take our chances:
AirBnB automatically enrolls hosts in their Host Protection Insurance program. This covers liability claims (i.e. getting sued) up to $1 million. It doesn't cost anything extra.
We take measures to avoid troublesome guests.
We maintain our home to City building codes and proactively assess the safety of our home. Our user manual contains safety information such as exit locations and location of the fire extinguisher.
Incidents seem to be rare. I have never experienced an issue nor have our friends or friends of friends. It's hard to imagine that the short-term rental gig economy would have grown and matured as it has if lawsuits were a persistent problem.
How do I get started?
Are you convinced? Wondering what to do next? In broad brushstrokes, this is what you need to do:
Gather Information
Figure out what listing price you can expect by looking on AirBnB or other vacation rental site for other listings in your area. Using the generic startup checklist, make a checklist specific to your home. What things do you need to buy, lock, or fix that are particular to your home.
Estimate your startup cost and timeframe. For us it was about $1200 and three months. As I mentioned before, we went all out.
Execute your Plan
Get your home guest ready. Install locks. Sell off or give away unnecessary clutter. Make your helpful signs and guest manual. Buy extra bedding, towels, shower curtain, shampoo, conditioner, soap, chocolates, logs for the fireplace, etc.
Create the Listing
Take photos on a nice sunny day with good lighting. Make sure everything is staged. No stray Legos in the background.
Come up with a title. We were advised to use it as a sales pitch rather than give it a cutesy name. So if you're targeting family's with kids "family-friendly" should be in the name. If you live on the water, "water front", "river view" or "lake access" should be somewhere in the title.
Upload enough pictures to give a prospective guest a pretty good idea of what their going to get. Take pictures from the street, the backyard, the bedrooms, the kitchen, the bathrooms, the living area, and any special features like a nice espresso machine or a hot tub. When putting the photos in order, place the best ones first. Users might only look at the first two or three photos to decide whether to keep looking or move on to another listing.
Set your price and set what dates you want to make your home available.
Accept Your First Booking
When you get your first booking, throw a little celebration and then break into a cold sweat. Don't worry, you got this.
How quickly you got your first booking might indicate something about your price. If you booked in a day or two, try raising the price next time. If you haven't gotten any bites after a few weeks, try lowering it.
This may just be algorithm-superstition, but me and my fellow hosts have noticed that if you make small changes to your listing, it seems to throw it back on top of the search results. So try lowering it $5 or $10 and see what happens.