Read This Before Booking a Direct Bus from Cali to Quito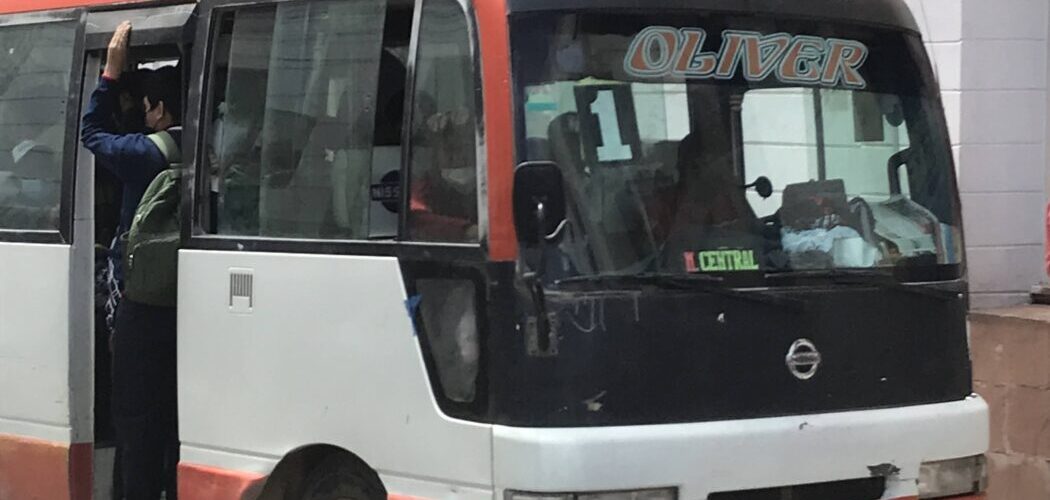 When we bought direct tickets from Cali, Colombia to Quito, Ecuador we thought we were choosing the convenient route. Don't make the same mistake we did.
Why You Might Be Tempted to Buy
Traveling by bus can be rewarding. For the long-term traveler, it's practically essential. Bus travel is not only cheaper and more environmentally friendly than flying, it's also, in this writer's opinion, more pleasant. A long-haul bus ride will teach you a lot about geography. You will see sights rarely seen by other tourists.
Taking a bus is also a convenient way to cross land borders. We did so from Argentina to Chile (Ushuaia to Punta Arenas) and from Chile to Argentina (Santiago to Mendoza). The bus attendants shepherd passengers through the process. Once complete, they make sure everyone's accounted for and then continue on their way.
We didn't know much about the route from Cali to Quito, but we knew it would be incredible to see. We weren't sure about safety. Nor did we feel like dealing with the complexity of getting dropped off on the Colombian side, crossing by foot, and taking another bus on the Ecuadorian side after our experience in Bolivia.
So when we saw on Rome2Rio that Lineas de los Andes ran a direct, non-stop route between Cali and Quito, we booked it. Buyer beware. That was a costly mistake.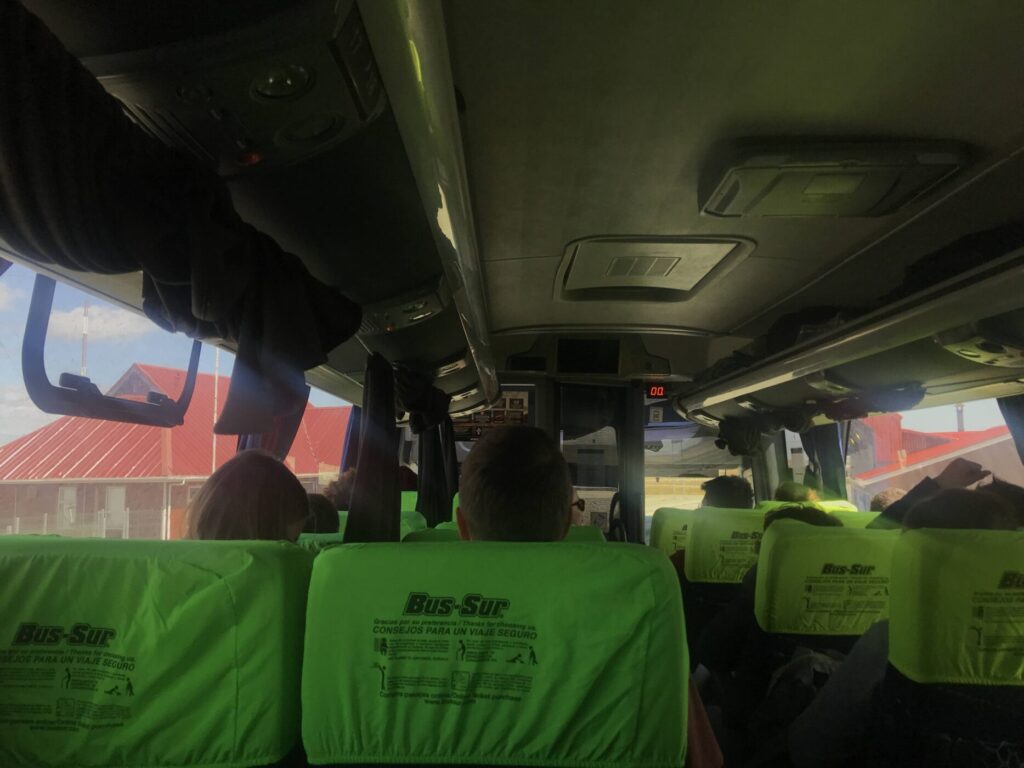 It's Not What It Seems
First of all, it's a bit of false advertising. Unlike our other experiences crossing borders by bus, the same bus doesn't pick you up on the other side. They drop you off at the border. You do the border crossing yourself on foot. Then a few hours later you get on a different bus (hopefully) waiting on the other side. This we found out when we called them a week before our trip to make sure we were properly prepared.
Obviously, that isn't what we thought we were signing up for. Had I known, I would have just booked the two legs of travel myself and left ample time in between to get some rest, see the sights, and have some buffer time in case anything went wrong at the border.
But it gets even worse.
By the Way, No Bus.
When we called to ask how the crossing would work, they also told us, as a matter of fact, they had cancelled our bus on the day we booked. Our only choice was to take a bus they were running the next day.
For travelers that make reservations, which I assume is most of us, that is a major hassle. We had to move three hotel bookings and a car rental pickup.
But even more shocking than the nonchalant cancellation was the fact that they weren't even going notify us! We just happened to learn of it because we called about something else. Based on the few reviews available, others had arrived on their booking date only to find out then that their bus had been canceled.
Credit Card Charged, No Ticket.
Had we read the reviews first, we probably wouldn't have booked.
There were two reasons we made this mistake. First of all, our attention was focused less on getting to Ecuador and more on our impending entry into Colombia. Many countries require proof of onward travel. The second reason is simply that we had booked with countless bus companies and had never encountered unreliable service. We assumed everyone was running an honest business.
We should have known we were in for a ride, so to speak, when we first booked through Lineas de Los Andes site. Using our credit card, we went through all the normal steps to book a bus ticket. We clicked "purchase" and then we waited. And waited. No confirmation email or tickets. We saw the $393 charge on our credit card. That'll give you a bad feeling in your belly.
Liuan messaged back and forth with the company. We had to send proof that we had made the payment along with a trove of other personal data. Finally, they sent us confirmation. For the wrong month.
When we notified them of the error, they said it didn't matter what day it was for. (Huh?) Not only was it unnerving to have our reservation confirmed for the wrong day, the whole purpose of buying the ticket that far in advance was to provide evidence of our travel out of Colombia. We made them send us a new one.
Horror Stories
We got off the phone with Lineas de Los Andes in shock. How could they cancel a bus route without any notification to passengers? At this point, we started doing the due diligence we should have done when we first booked. Almost nobody on TripAdvisor or GoogleMaps gave them higher than one star.
There were only a few comments on TripAdvisor. These travelers had had the same experience as we almost did, showing up only to find they weren't running the bus that day. GoogleMaps had many more reviews. Some described the ride itself as a nightmare. Most of the comments are written in Spanish, but they are worth translating before you consider doing this.
There Be Robbers
Then I started researching the route itself.
Certainly, you can find scary stories no matter where you look. But this hair-raising tale convinced us to abandon the bus ride. One traveler wrote about her experience taking an overnight bus along the same route we were about to take. Armed bandits ambushed the bus, shot holes in the roof, and robbed the passengers.
While most passengers probably get from Cali to the Ecuadorian border without incident, I took it as one more sign to cut our losses.
We Want a Refund!
You already know how this is going to end.
After reading about others' terrible experiences with Lineas de Los Andes, reading several stories of robberies on overnight buses, and all of our own disconcerting interactions with this service provider, we didn't feel good about going through with it.
We called and asked for a refund. I figured we had a solid argument for getting one—they canceled bus service for the day we booked. But I was still surprised when they seemed amenable to giving us a refund. They just asked that we send a written message so they could get the process started.
But as Liuan was still typing, they called back. The agent told us, actually, they were going to run the bus on that day after all… so, no refund. It was a bald-faced lie. But what could we do? They had our money. In any case, there was no way we were going to take that bus, refund or not.
If You Still Want to Travel By Bus from Cali to Quito…
We ultimately booked a last minute flight. It was an expensive choice but we felt at peace. We are traveling with three little boys. That's hard enough without having to worry about armed bandits, a time-consuming border crossing, and a fifteen hour (minimum) bus ride with a company that proved in every way that it couldn't be trusted.
But don't let me scare you off. Under different circumstances I would probably still go by bus. Here is what I would do differently:
Don't book with Lineas de Los Andes.
If you book online, book through a third-party site like busbud.com. I've never had a problem with any of their carriers. I've always gotten most of my money refunded when necessary.
Don't take an overnight bus if you're worried about security.
Book bus tickets from Cali to Ipiales, and then Tulcán to Quito, separately. Don't book anything that claims to be direct between Cali and Quito. Not only is it more expensive, but it isn't what you think it is.
Stay the night in Ipiales. That will give you enough buffer time at the border, which from what I've read, could take a while. With the extra time, visit Las Lajas Sanctuary.