Travel As Pilgrimage: Reflections on the Name of our Blog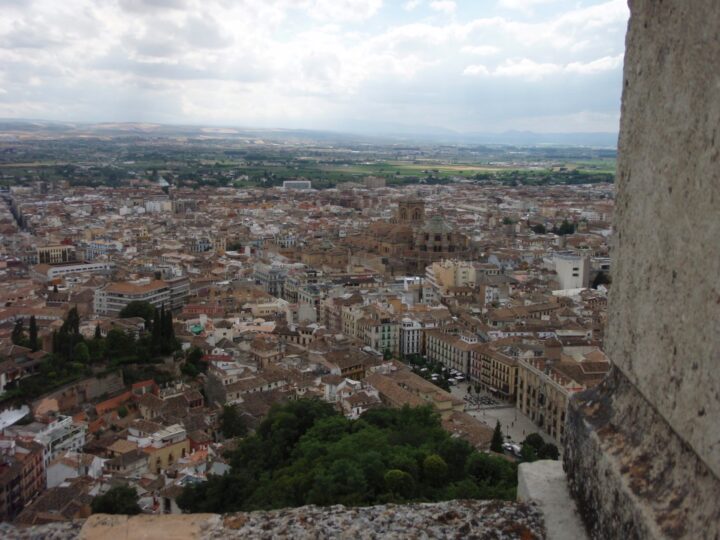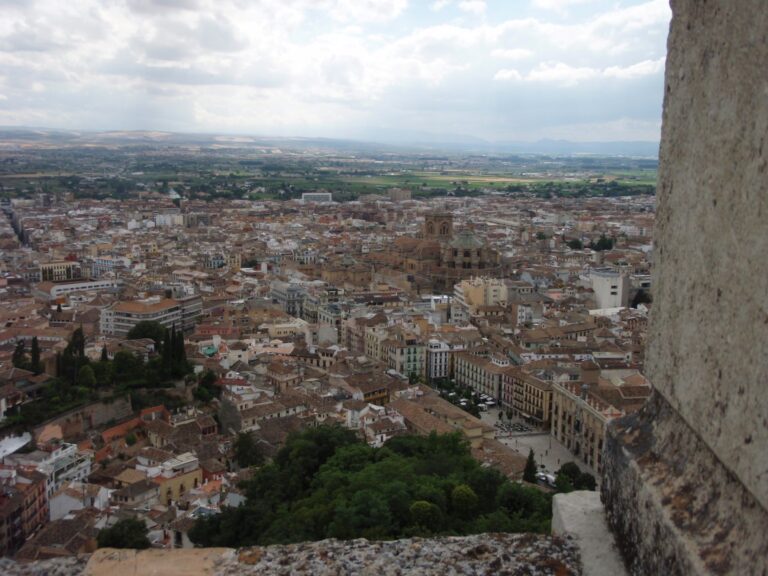 When Matt came up with the name "Slow Camino" for our family travel blog, I loved it immediately. Camino in Spanish means "way" or "path." In a deeper sense, it means "pilgrimage."
To journey without being changed is to be a nomad. To change without journeying is to be a chameleon. To journey and be changed is to be a pilgrim.

Mark Nepo, The Exquisite Risk
Travel as Pilgrimage
The Camino de Santiago is a network of ancient footpaths across Europe that converge at the tomb of St. James (Santiago in Spanish) in Santiago de Compostela in Spain. It was a holy route for ancient pilgrims to a sacred site, and today continues to draw wanderers, pilgrims, backpackers, and many seeking to "find their way."
The Camino de Santiago is on my bucket list, but I hope the "camino" we are taking for our family gap year will be just as sacred. As we have mentioned in earlier posts, one of our main reasons to travel long-term with our family is to step out of the American dream rat race and forge a slower, less-conventional route. For Matt, some of this desire comes from his "don't tell me what to do. I'll think for myself" spirit, which I love about him (and which also frequently drives me crazy in daily life!).
For me, I've been wondering for a long time, really since college, what other ways are there to live? The American way, fueled by unending production, consumption, and expansion, is coming up to a dead end. It has already been a dead end for so many – Black slaves, Indigenous peoples whose lands were stolen, and the many people living hand-to-mouth and unable to do more than survive in this supposed land of opportunity.
It is also proving to be a dead end for our future generations as the climate is warming dangerously and the ecosystems which support our lives are increasingly damaged and depleted.
A More Sustainable Way
To be clear, this is not just an American problem. This is a global problem which stems from a European, colonial imperialist mindset. And it might just be a human problem: we always feel the need to take more than we need. We don't trust each other enough to share and leave some more for the people and creatures who come after. The theologian Willie James Jennings summarized this problematic mentality: "Either you own it or I own it."
The big question of my life – and our times – is: what is a more sustainable way forward that enables the flourishing of all life, not just white middle- and upper-class lives, not just American lives, not even just human lives? How can we dismantle these oppressive, death-dealing systems and create a better life together, a better culture, a better society?
I know I'll never fully answer this question (and even if I did and preached it to the world I'd probably be ignored). But I'm hoping along our camino we can connect to some communities who are answering that question in their unique situation with creativity, hope, and courage. There is no one size fits all solution, and no community is perfect. But we can learn from others and carry the spirit of their work and lives with us along the way.
One such community I've already visited is the Taizé community in France, founded by Brother Roger of Taizé as a safe haven for refugees during World War Two. Other communities I hope to visit include L'Arche communities, L'Abri communities, A Rocha International communities, communities outside of the Christian tradition I'm part of, and many more who aren't part of worldwide networks but are simply ordinary people coming up with solutions together in the places they call home.
To find our camino, we must go slow. We must pay attention. We must be willing to let go of the ways we have been taught: "But this is how we've always done it! But that's un-American!" We must be humble and hopeful enough to turn around, or bushwack off the path, when we come up to a dead end. (Well, first we must be truthful and sober enough to admit we've come up to a dead end.)
We must be willing to learn from those we meet in the ignored, wayside places. We must trust that there is, indeed, a way forward. I think there is. I'm ready to walk it.